The
Quartz Surface
Production
Process
Based on years of experience on building materials, QJ Quartzstone sources quartz all over the world, quartz is the most important factor during the production of quartz surfaces and quartz counter top, QJ Quartzstone not only inspects every mining sites itself to check the quality of the quartz sand, but also has its own mine and technology to make the best control of the quartz sand such as particle size, whiteness and brightness.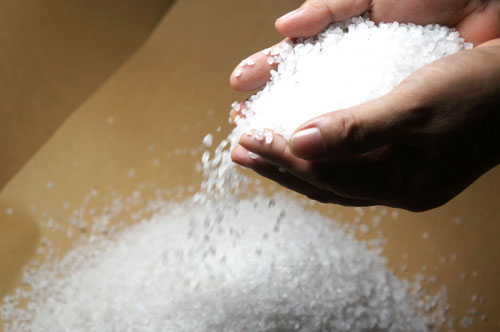 Quartz Surface Slab Production
Quartz in an array of mesh sizes along with recycled material is combined with resin and high density pigments which are blended and mixed to create the compound that is then spread into a customized caste iron mold. The hybrid composition is then transferred into a special processor which has the ability to vacuum, vibrate and compress the surface of the slab.
Polishing and Quality Control of Quartz Surface
The compressed slab is baked in 80 – 100 °C before it is sent through a diamond edged polisher that gives QJ Quartz stones an unparalleled surface over other counter top solutions.
The polished slabs are keenly inspected inch by inch for defects before they are deemed fit for the consumer market.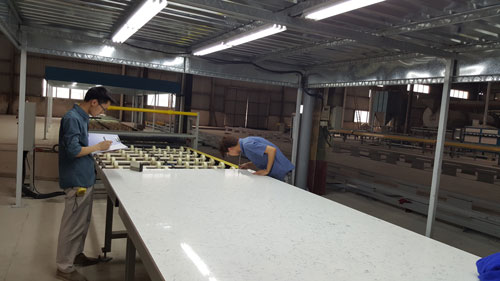 QJ Quartzstone Strives to preserve and protect the environment. As a result QJ Quartzstone has a state of the art water recycling plant to purify water that is used for polishing and cleaning.